There is various work ongoing on GitHub that explores the possibility of switching out different style settings within the Global Styles panel (for example, if a theme provided alternate theme.json files the way that Twenty Twenty-Two will).
I explored a few potential UI directions for this switcher to see if any of these approaches feel like a natural extension of the Global Styles panel.
Related issues/PRs:
Drill down navigation with subpanels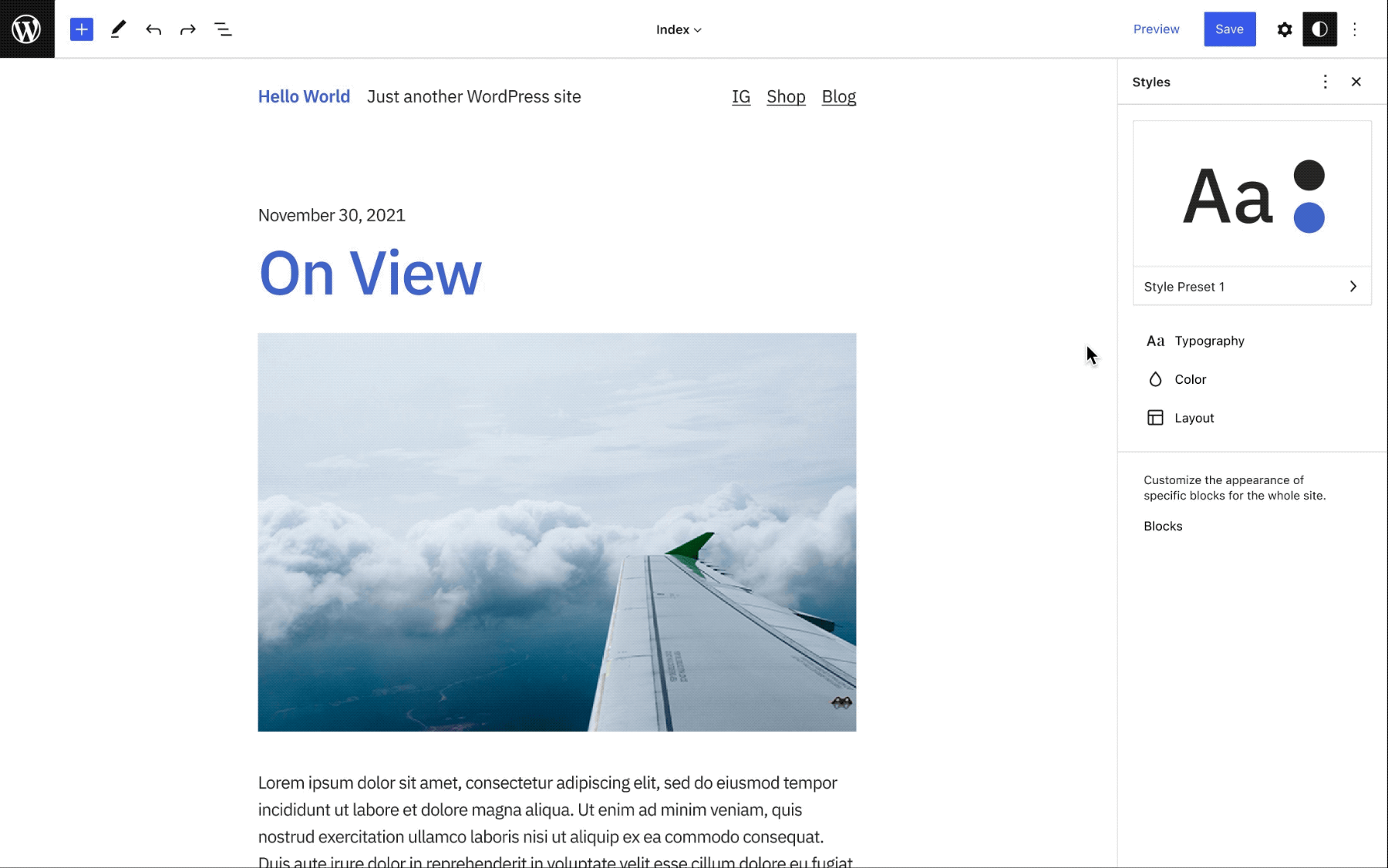 Popover menu with in-canvas hover preview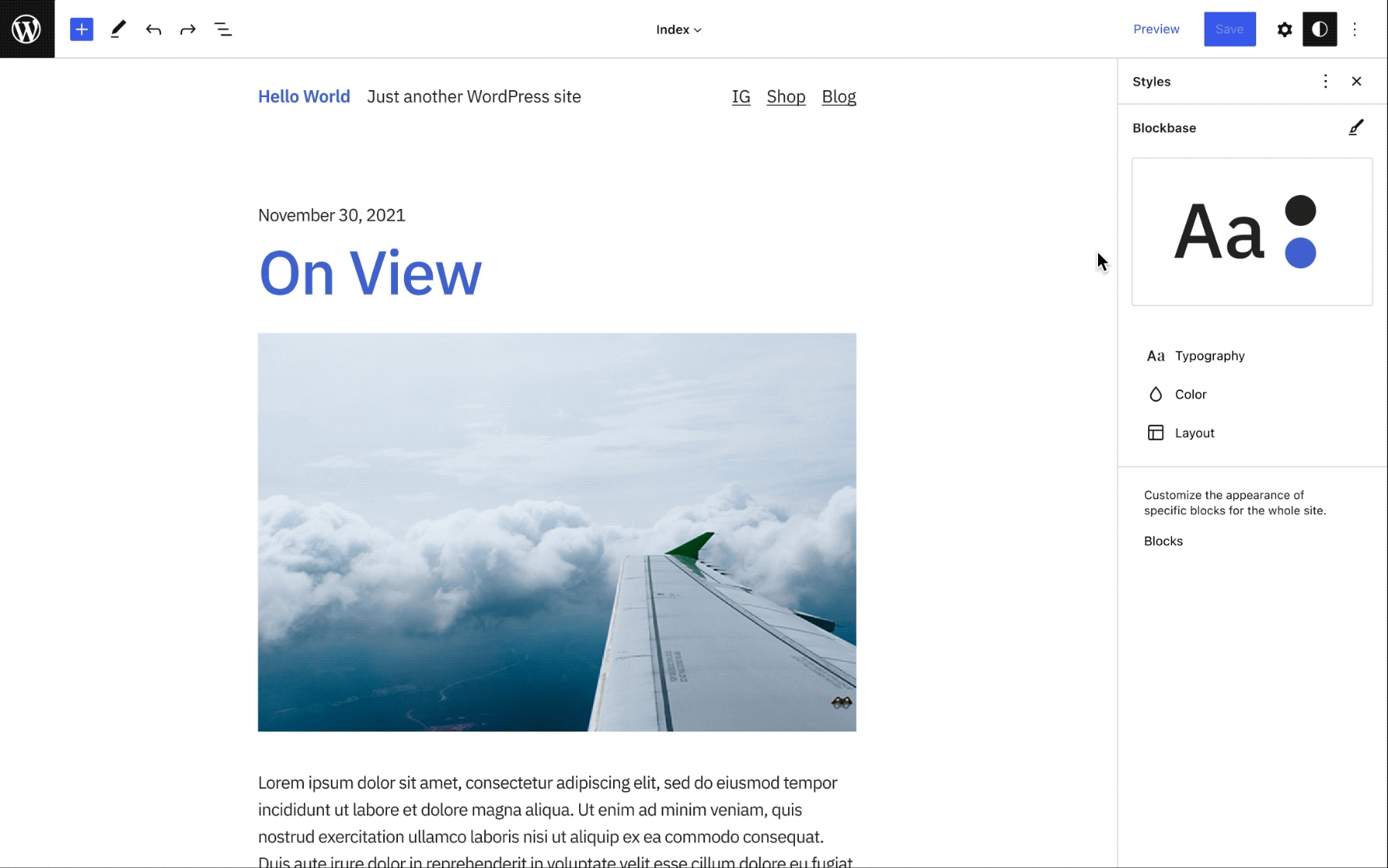 Popover menu with flyout hover preview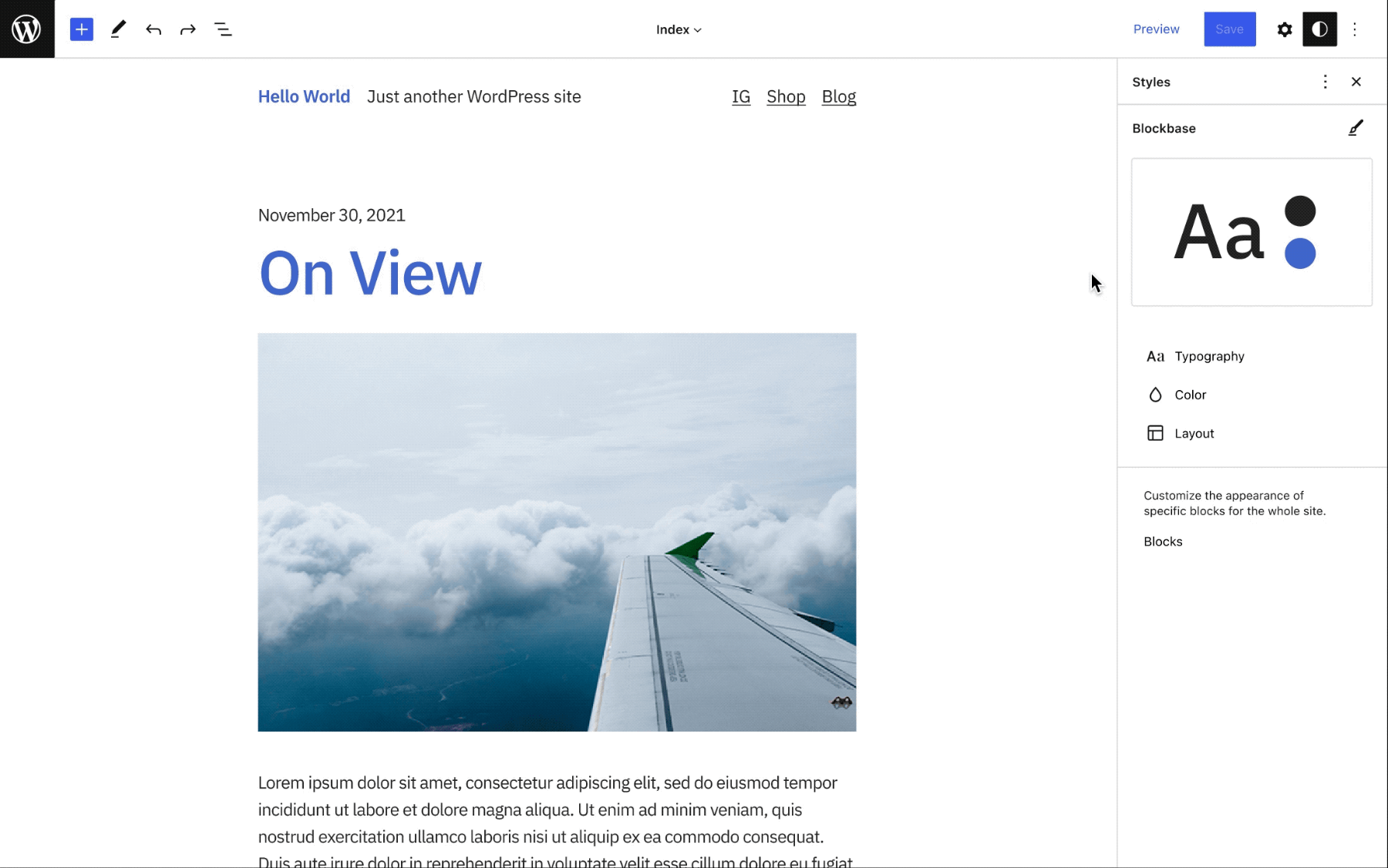 Unifying UIs
There may be a nice opportunity to use some of the same UI for future block-theme switching flows, since that will also likely require the user to pick a theme style independently of other theme management options.